John Jones Thornton
(The first Colonel of the 6th Mississippi Regiment - Battle of Shiloh)

Dr./Col. John Jones Thornton was born at Campfield in Gloucester County, Virginia on Wednesday, May 10, 1826.
MORE CIVIL WAR INFO WILL BE ADDED SOON!

John married my great-grandaunt, Rachel Wilieminer Thornton (daughter of Dr./Rev. Thomas Chapman Thornton & Elizabeth Diana Wheat, and sister of Martin Van Buren Thornton).
MORE FAMILY INFO WILL BE HERE!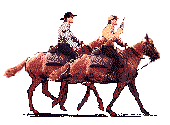 Karen Elizabeth (Thornton) Hanson

and son, Ed Hanson, Jr.