\
"Welcome To My World"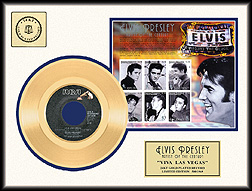 Known as "The King"…Presley sold
over a billion records worldwide. His
American sales have earned him gold,
platinum/multi-platinum awards for
131 different albums and singles.
~ He starred in 33 motion pictures ~

Table of Contents:

His Life…
(Born on January 8, 1935 in a two
room house in Tupelo, Mississippi just a
half hour after his stillborn twin brother)

His Name…
(Aron or Aaron? ~ The truth
story about his middle name)

His Nationalities…
(French, Scots-Irish & Cherokee Indian)

His Parents…
(Vernon Elvis Presley &
Gladys Love Smith)

His Paternal Grandparents…
(Jessie D. McClowell Presley & Minnie
Mae "Grandma Dodger" Hood)

His Maternal Grandparents…
(Robert "Bob" Smith & Octavia
"Doll" Mansell ~ were 1st cousins)

His Paternal 2nd
Great-grandparents…
(Dunnan Pressley/Presley, Jr.
a twice Confederate Soldier
& Martha Jane Wesson)

His Maternal 3th
Great-grandparents…
(William Mansell & Morning White
Dove ~ Wm. a Tennessee settle, and "Morning
Dove" a full-blooded Cherokee Indian)

His School Days…
(L.C. Humes High School in Memphis)

His First Jobs…
(Before Records & Movies)

His Time At Sun Records…

His Life with Col. Parker…

His Army Days…
(1958-1960)

His Love For Cadillac's…
(During his career he bought more then
100 Caddies for himself and others)

His Marriage…

His Family Life…

His Movies…

His Music…
(Songs from the Past)

His Concerts…
(Radio & Television Appearances)

His Awards…
(Grammy, etc.)

His Stamp…

His Mansion…

His Charities…

His Biography…
(From his favorite foods ~
To his saddest moment)

His Last Will-1977…
(He left most of his fortune to members of his family)

His Tomb Inscription…

His Paternal Family Tree…
(Pedigree Chart for: Presley,
Wesson, Hood & Smith)

His Maternal Family Tree…
(Pedigree Chart for; Mansell, White,
Gilmore, Tacket, Smith & Presley)

His Photo Album…
(The Presley Family graves, etc.)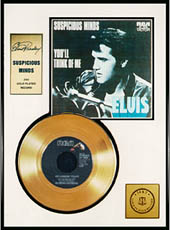 "In Memory"
Elvis Presley passed away in the early
morning hours on August 16, 1977 at
Graceland in Memphis, Tennessee…
But, his legend continues to shine
brighter than any star in history!

Elvis is truly missed by all his
many fans…his memory will
live in their hearts Forever!

"Our Elvis Guestbook Tribute"
Maybe you attended one of his concerts,
listen to his music, or saw his movies.
What was your favorite?…Tell us!

Please sign our Guestbook…Open soon!


Thank you!

Thanks for being our Elvis visitor number…
Since: 2-03-2004

"Elvis has left the Building"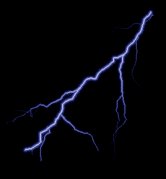 BACK To: "Our Thornton Family" Home Page