To
"Our Thornton Family"

Remembering our Ancestors...through Genealogy!

Footprints in Time

Where the Present...meets the Past



Short BiographyComing soon.
(My childhood, family, Occupation, hobbies
and love for Genealogy)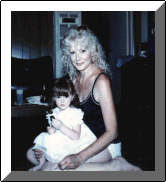 Karen Elizabeth (Thornton) Hanson
and granddaughter, Elizabeth.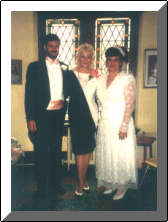 That's me in the middle, with my two "Gifts from
Heaven" on each sideMy wonderful kids!
(daughter, Charlene Elizabeth & son, Ed Jr.)

More Family Photos...Still to come!
(Highlights of my Life, my Family, etc.)

Genealogy is Hereditary...
(Thanks to Family & Friends)

About our Site...

Hi, Glad you came by...Thank you!
Brief Message: We're taking pride in putting our site together.
Hopefully with organization, style and quality. As you know this
takes time, so only "underline" and "Click here!" items are open at
this time. Hope you like what we have so farMore coming soon.
Oh, please sign our Guestbook so we know you were hereThanks!


[Site Ratings][Awards Won][Win our Award][Gifts Received][Gifts for you][About Me]
[Site Map][Surnames][Family/Ancestors][Royalty][Pocahontas][Famous Pioneers]
[Western Heroes][Alamo Ancestor][Huguenot Refugees][Immigrant Ships]["Titanic"]
[Coat of Arms][Wills][Photos][Cemeteries][Tombstone Photos & Inscriptions][Gedcom's]
[U.S. Presidents, their families, White House Pets & Lyrics to "The Presidential March]
[Historical Documents][Timelines][Folding of the American Flay...Steps & Symbols]
[First Flag: Betsy Ross][Patriot Song Lyrics & Authors Biography][Memorial Page]
[Civil War][WW I][WW II][Korean War][Cuban Missile Crisis][Persian Gulf War]
[Military & Genealogy Poems] [Genealogy for Kid's & Teens][Tips for new Genealogist]
[Helpful Items for Genealogy Research][Bank Charts/Logs] [Genealogy is Hereditary]
[Our Brick Wall-Most Wanted][Newspaper Stories][Pets][Recipes][Kids Place: Fun!]
[Years Gone By: 40's/50's/60][How bout` Texas][Country Line Dance Instructions]
[Celebrity Spotlight: Elvis, Marilyn, etc.][Computer Fun Stuff...Games, Jokes, etc.]
[Links...Our Favorite Sites][Holidays][Surname Registers][Banner Exchange]
[Disclaimer][What is Copyright?][Practice Safe Genealogy!][Our E-Mail][Guestbook]
~ Sure appreciate your patients while we continue to update ~

Our Site Ratings, Gifts & Awards: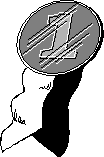 We rated "Safe for all Ages"...
(SafeSurf, Safesearching, The New Zone, RSACi, "Net Nanny",
Safe-For-Kids, Family-Friendly, Cyberangels, "CYBERsitter",
GetNetWise, Gensite, Pro-Elhics, SafeKids, Children First,
Kids' Space, Kids Safe, Just Us Kids, Kids' Place, etc.)

Our Awards Received Index
(Includes Awards Received For: Our Site/Home Page, Genealogy,
Patriotism, Civil War, Informed & Educational Site, Family,
Pets, Celebrities, Years gone by...40's, 50's, 60's, etc.)
~ Also view our "Cyber Gifts & Adoptions" received ~
"Win Our Award" & "Gifts for YOU"Coming soon!

Please click here!


To view a list of our Surnames...

Our Ancestors:

Thomas Thornton ~ Genealogy Report...
~ Born: 1712 England, Died: 1792 Virginia ~
(Married Mary Ann Bertrand Ewell,
daughter of Bertrand Ewell & Frances Kenner)

Charles Ewell ~ 1660 England...
(Builder of the Williamsburg Capitol in VA)

Dr./Rev. Thomas Chapman Thornton...
(Private Chaplain to 8th US Pres. Martin
Van Buren...he was also 1st Pres. Of the
Old Centenary College, then in MS)

Francis Wheate ~ 1690 England...
(Married: Mary Mullikan)

John Wheat ~ 1730 Maryland...
(Father of Joseph Wheat who's daughter Elizabeth
Diana Wheat married my 2nd great-grandfather,
Dr./Rev. Thomas Chapman Thornton ~ born
1790 in Dumfries, Prince William County, VA)

Count Charles DeJolie (d'Sailly)
(French Huguenot Refugee)

Rev. John Bertrand & Charlotte DeJolie...
(Married at St. Paul's Cathedral in London,
England, after fleeing France during the
persecution of Louis X1V, then coming to America)

William Beauchamp, Earl of Warwick
(Husband of Maud Fitzgeoffrey)

Hugh Le DeSpencer, Earl of Winchester...
(Born: March 1, 1260 in England)

Sir William Fowler ~ 1330 England

John Fowler ~ 1610 England

Francis Gilman White ~ 1869 SC

John Roddam/Rodham ~ 1522 England
(Married: Lucy Swinburne)

Matthew Rodham ~ 1620 Virginia
(Son of Edmund Rodham & Margaret Grey,
and father of Hannah Rodham who married
Christopher Neale, Sr.)

Christopher Neale, Jr. ~ 1671 Virginia
(Husband of Jane Presley)

Richard Kenner ~ 1673 Virginia
(Husband of Elizabeth Winder)

Rodham Kenner ~ 1671 Virginia
(Ancestor of "Honorable Duncan Fox Kenner"
and husband of Hannah Fox)

Rev. Mason Locke Weems ~ (1759-1825)
(Married my 1st and 2nd cousin 5 times removed,
Frances Ewell, daughter of Col. Jesse Ewell)
~ Parson Weems, invented the now-famous
story of young George Washington cutting
down the Cherry Tree ~ Author of the
"Life of Washington" published in 1800 ~

Ann Weems, daughter of "Parson" Weems
(Married: William Gantt ~ Their daughter,
Wilhelmina Gantt married (her 2nd and 3rd
cousin once removed) my 2nd great-granduncle,
Dr. James B. Carr Thornton)

William Ball, Lord of the Manor

Capt. Joseph Ball & Mary Spencer
(Daughter of Col. Nicholas Spencer who was
appointed "Indian Commissioner" in 1676)

Augustine Washington & Mary Ball
~ Mary (Ball) Washington (mother of our 1st
Pres. George Washington) was the 1st cousin of
my 5th great-grandaunt, Eve Ball ~

Our "Alamo" Ancestor
(James M. Rose ~ son of Dr. Henry Rose
& Frances Taylor Madison...and nephew of
the 4th U.S. Pres. James Madison)

Our Famous American Pioneer
(Col. Daniel Boone ~ son of Spuire Boone
& Sharah MorganAlso connected to this
family line is the 16th U.S. Pres. Abraham
Lincoln & the 34th U.S. Pres. Dwight
David Eisenhower)

Richard Meux Thornton ~ 1788
(Father of Col. John Jones Thornton)

William Thornton, Lord of East Newton

Pocahontas, Indian Princess
(William Thornton "the Immigrant" was the
7th cousin 5 times removed to Pocahontas`
daughter, Pocahontas Rebecca Bolling)

Robert de Bolling
(Married: Elizabeth, daughter and heiress of
Robert de Thornton. He also was the ancestor of
the "First Lady" Edith (Bolling) Galt-Wilson.
Edith's 2nd great-grandfather was John Bolling
who's brother Benjamin Sr. married Martha, a
sister of the 3rd US Pres. Thomas Jefferson)

Lady Diana Frances (Spencer) Windsor,
Princess of Wales ~ (1961-1997)

Elizabeth 1, Queen of England ~ (1533-1603)
(Daughter of Henry V111 Tudor, King of
England and his 2nd wife, Anne Boleyn)

Edward 1 "Longshanks", King of England
(My 24th great-grandfather)

William 1, "The Conqueror" ~ (1027-1087)

Alfred the Great ~ (849-899)
(King of the West Saxons)

Charlemagne, "Charles the Great" (742-814)
(King of Franks and son of "Pepin the Short")

Alexander the Great ~ (356-323 BC)
(King of Macedonia and Conqueror
of the Persian Empire)

Mills Family
(Mark A. "Great Papa" Mills ~ born 1854
was the father Thomas Elias Mills who married
Mary Elizabeth McCary)

Shrewsbury/Parks/Fitzhugh/Washington/Ball line

Shrewsbury Family ~ Davis Creek, WV
(Charleston, Kanawha County, West Virginia)

John "Ivan" Feodorow/Feodorov ~ Russia...
(married Anna Barborka/Borhoris ~ Czechoslovakia)

Leeper/Riley Family

Hanson/Slade/Weems/Ewell/Thornton/Ball line

Hanson Family ~ Norway line...
(Borild Ellingsen was born in 1640, died on
January 19, 1721 in Bjerkreim Parish)

Hanson Family ~ South Dakota line
(Peder Bertinius "Peter/Pete" Hanson & Hilda
Bertia Iverson from Norway were the parents
of Henry Johan/John "Hank" Hanson ~ SD)

Headley/Staneruca/Dietrick/Edwards Family

Moxley Family ~ Georgia

Newspaper Stories:


Thomas Thornton & James Kempe
(Partners in the "Republican Journal" and the
"Dumfries Weekly Advertiner" in Dumfries,
Prince William County, Virginia ~ 1796


Our Brick Wall:

Parents, wife of Charles DeJolie (d'Sailly)

Parents, siblings of Thomas Thornton
(Husband of Mary Ewell)

Thornton, Holmes County, Mississippi
(Founder: Dr. B. Charles B. Thornton)

Ella Bedell ~ VA/MS/TX...
(Married: Dr. Martin Van Buren Thornton)

Mertie/Myrtie Elizabeth Bush ~ Texas...
(Married: Thomas Charles Thornton, Sr.)

Bonnell Thornton

Robert Lee Thornton
Former Major of Dallas, Texas from 1953-61
(Also the "R.L. Thornton" Freeway
in Dallas was named for him)

William Thornton ~ Architect
(Also a Physician, Painter and Inventor)
~ He designed the U.S. Capitol and the
Library Company of Philadelphia building ~

Lt./Gen. Richard S. Ewell

Cherokee Thornton's

Last Will & Testament:


Thomas Thornton ~ 1791
(My 4th great-grandfather)

John Wheat ~ 1843

Isaac White, Sr. ~ 1801

Godfrey Fowler, Sr.~ 1743

Henry Ellis Fowler, Sr.~ 1808

Col. William Ball ~ 1680

Capt. William Ball ~ 1694

Maj. James Ball ~ 1754

Spencer Ball ~ 1831

Raleigh Downman ~ 1718

Francis Thornton ~ 1726

George Conway ~ 1754



Index:

Thornton, Taylor, Ball, Fowler, Conway, etc.

Please click button to view Photo Album!

Index includes:
(Fowler, White, Gault, Peek, Stinson-Hill,
Calhoun, Thornton, Mills, Iverson, Hanson, etc.)




Rev. Thomas Thornton ~ 1712-1792
(Churchyard in Prince William County, VA)

Thornton FamilyTombstone Pix's
~ Hempstead, Waller County, Texas ~
(Thornton/Bedell/Peek/Castle/Stinson/
Hill/Hauck/Chambers/Horn/Nass, etc.)

Hanson/Galster/Peters Family~South Dakota

Famous Western Heroes & Pioneers
(Buried in South Dakota ~ Tombstone Pix's)

Tombstone Inscriptions
(Lancaster County, Virginia)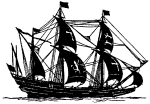 Mayflower
Passenger List
(William Brewster & Isaac Allerton)

Mary and Ann
Passenger List ~ French Huguenot Refugee
Count Charles DeJolie "Mons'r d'Sailly"
(My 8th great-grandfather)

Titanic




Civil War Cooking Recipes

History of the Tent ~ The Pup

Civil War Song Lyrics
(All Quiet Along the Potomac, Come all ye
Southern Soldiers, Southern Soldier Boy, etc.)

Civil War Poems

Civil War Timeline

Abbreviations of Military Ranks & Units

List of the Mississippi Infantry Units

Col. John Jones Thornton
(6th Mississippi Regiment ~ Battle of Shiloh)

Dr. Martin Van Buren Thornton
(Army Surgeon for the Confederate States)

4th Sgt. Adolphus Coleman White
(Leg was amputated as the result of stepping
on a land mine ~ Battle of Deep Bottom)

Civil War Memorial Page
(Tribute to our Ancestors)

World War I:

Lt. Penn Bedell Thornton, Jr
(US Army - Was in Siberia November 11, 1918
on Veterans` Day, then called Armistice Day ~
Major in the Air Corps Intelligence in WW 11)

World War II & Korean War:

S/Sgt. Thomas Charles Thornton, Jr
~ Nearly 30 years: Merchant Marines/
Army/Army-Air Force/Air Force ~
(Ret. USAF ~ "Pop" Thornton served in:
Iceland, England, France, Scotland, Japan,
Okinawa, Korea, Hawaii, Greenland, Illinois,
California, Texas, etc.)
~ A war hero (my daddy) was the
recipient of numerous decorations including the
"Silver Star" and "Purple Heart" ~

Cuban Missile Crisis:

Spec.5 (E-5) Edward Henry Hanson, Sr
(U.S. Army ~ Served in: California
Louisiana, Mississippi, Florida and Greenland)

Southwest Asia~Persian Gulf War:

S/Sgt. David Lawrence Shrewsbury, Sr
U.S. Army, "Operation Desert Shield/Storm"
~ 1991 Liberating the Republic of Kuwait ~
(Served in: North & South Caroline, Georgia,
Alaska, Germany, Saudi Arabia, etc.)
~ Previous to his Army life, Dave (my nephew)
served four honorable years in the U.S. Navy ~

Military Poems: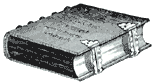 "Military Brat"

"A Soldier and His Wife"

Patriot Song Lyrics & Authors:
<![if !vml]>

<![endif]>

America, America The Beautiful,
God Bless America & God Bless the USA
(Authors ~ Irving Berlin, Katherine Lee Bates)

The Star Spangled Banner, Grand Ol' Flag,
Stars & Stripes Forever, Yankee Doodle Dandy
(Authors, Francis Scott Key & John Philip Sousa)

The Battle Hynn of the Republic,
From the Halls of MontezunaAuthors Bio.

Our Country & Our Flag:


Folding the America Flag ~ "Old Glory"
(Thirteen steps and their symbols)

Elizabeth "Betsy" (Griscom) Ross (1752-1836)
~ Was called upon by the flag
committee formed by the Continental Congress
to sew the 1st American Flag ~

Timelines:


Wars before and after the 16th Century

Historical Events

Historical Documents:


Constitution of the United States

Declaration of Independence ~ July 4, 1776
(Transcript & Photo)

Declaration of Independence signers...
(Richard Henry Lee & Matthew Thornton)

Autobiography by Thomas Jefferson...
(Discussion of the "Declaration of
Independence" ~ July 6, 1821

Former United States Presidents:

(Interesting Fact: Height of U.S. Presidents...
Abraham Lincoln was the tallest at 6'4".
James Madison the shortest at 5'4")

1st Pres. George Washington
(Our cousin, and probably your too!)

12th Pres. Zachary Taylor...

16th Pres. Abraham Lincoln
(Genealogy Report, etc.)

35th Pres. John Fitzgerald Kennedy, Sr
(Pedigree Chart, Jackie's Will, Tribute to John Jr.)

Presidential Miscellaneous Items:


Lyrics to the song
(Hail to the Chief ~ aka: The Presidential March)

White House Pets of the First Families


<![if !vml]>

<![endif]>
Still to come!

Tips for new Genealogist:
<![if !vml]>

<![endif]>

Getting started...
(How-to find your ancestors and much more!)
~ This section will be open soon...
Hope it will be of help to you ~
Genealogy is Fun!...Genealogy is Sharing!
~ Our Family History is something
we can leave behind that our love-ones will
"Treasure" for "Generations" to come ~

Helpful Genealogy Research Items: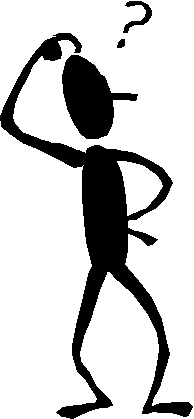 Old Naming Patterns

17th Century Handwriting

Definitions

State Abbreviations

World Abbreviations

Genealogy research Abbreviations

Court Records Abbreviations

Blank Genealogy Charts:
<![if !vml]>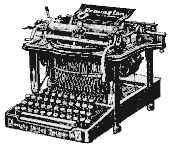 <![endif]>
(Helpful in putting the pieces together)

Correspondence Log

Research Log

Relationship Chart

Pedigree Chart

Family Group Chart

Family Tree Chart

Family Group Record

Birth Immunization Chart

Genealogy for Kids & Teens:


Family Group Charts Made Easy!

Genealogy Poems:


"The Elusive Ancestor"

"Dear Ancestor"

"Your Name"

"My Mother's Garden"

"Online Friendship"

Genealogy Miscellaneous:
<![if !vml]>

<![endif]>

"The Genealogist's Psalms"

Murphy's Law of Genealogy

Computer Fun Stuff!


Chat Abbreviations

Jokes"Word Not Perfect"

Typing"Test Your Skills" Here!

Games to play for the whole Family
(Checkers, Tic-Tac-Toe, Concentration, etc.)
Enjoy!

Years Gone By: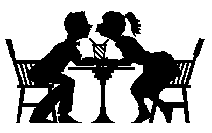 Depression years of the Forties
(War Stamps, Rations, Music & Movies, etc.)

Fun in the Fifties
(Sock Hops, Hula Hoops, Poodle Skirts, etc.)

Those Tye-Dye years of the Sixties
(The Beatles, Beatniks, Beads, VW Bug, etc.)

Celebrity Spotlight:


Elvis Presley
(All about him, his life, family, music, movies,
photos, tomb inscription ~ Will & Family Tree)

Marilyn Monroe
(Movies, Last Will & Testament, etc.)

The Lone Star State:


Hey ya'll (yawl) ~ How bout` my Texas
(Southern Talk, State Song, The Alamo,
Dallas Cowboys, Bluebonnets, etc.)

Time to Kick up your Heels!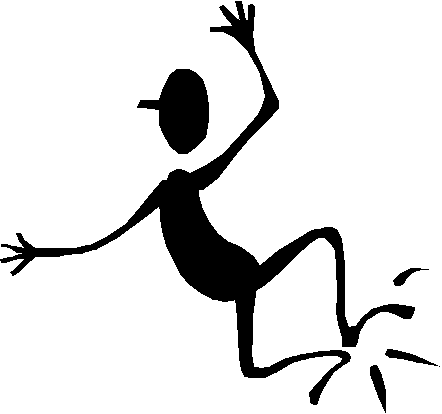 Country Western Line Dancing Instructions
(Texas Stomp, Slapping Leather, etc.)

Let's go to the Kitchen:


Mama Thornton's Favorite Recipes
(Yellow Cake, Pie Shell, Meringue & Cookies)

Aunt Jo's "Fabulous Sweet Potato Pie"

Karen's "7/Up & Lime Sherbet Punch"

Charlene's "Delicious Meatloaf"

Margaret's "Awesome Potato Salad"
(Also...Egg Salad & Macaroni Salad)

Our Family Pet Corner:


Karen's Pomeranian
("Mom's Princess Taffy 11, Of Kings")

Ed & Margaret's Pomeranian
("Tiny King of Hanson's" ~ father of Taffy 11)

Charlene's cute doggie, "Shadow"
(Tan 4 year old, 1/2 Beagle-1/2 Golden Retriever)

Elizabeth's Kitty Cat
(An adorable black kitten called, "Midnight")

Jo-Ann & Walt's sweet dog, "Heidi"
(Rare brown/white 8 year old female Boston Terrier)

David & Barbara's two family dogs
("Brutus" a 9 year old black/brown/white male
Basset Hound ~ "Dave's Ms Spiker" a 8 year
old black/rust female Rottweiler, aka: "Spike")

Kid's Place:
(Fun things to do for all ages!)


Nursery Rhymes & Song Lyrics

Games for indoor/outdoor enjoyment

Crafts for a rainy day

Holiday Fun & Special Occasions:
(Crafts, Decorations, Traditions, Photos, etc.)

Christmas
(Also...New Years, Valentines Day,
St. Patrick's Day, Easter, Thanksgiving,
4th of July, Birthdays, School Days,
Graduations, Weddings)

Click here!

~ Looking forward to hearing from you ~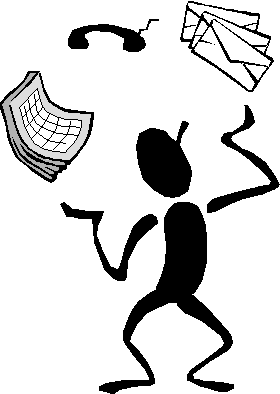 Karen Elizabeth (Thornton) Hanson

and son, Ed Hanson, Jr.
We're happy to say that your responds has been "Wonderful" and
"Overwhelming"We will reply just as soon as possible. Thanks!

Please take a moment to sign our Guestbook!

Click on buttons below...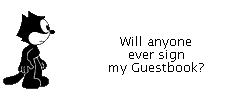 You're so kind ~Thank you very much!
View last years "Guestbook 2003"



Our Favorite Sites...Still to come!

Thank you for being visitor number...
Since 2-23-2000
Our site had 1,000 visitors on 4-21-2000Reached 2,000 on 7-10-2000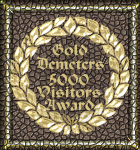 Hit 5,000 on 3-9-2001
We owe it all to YOU!

Last update: 12-28-2006
Created/Designed by

Karen Elizabeth (Thornton) Hanson
Site may be freely linked to, but not duplicated in any fashion without consent.
Copyright ) 2000-2007 by Owner, Karen Elizabeth (Thornton) Hanson. All rights reserved.
Hosted/Maintained by Ed Hanson, Jr.

www.edhanson.com
[Friendly Disclaimer] [What is copyright?] [Practice Safe Genealogy!]

Hope you enjoyed your visit...
We're really happy you stopped by.

Bye for now...Come back soon.
Oh, please...

Thank you!





<![if !vml]>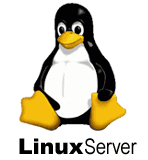 <![endif]>